the clever construction makes it safe
The selection of bicycle locks has not changed much for years. Anyone looking for something new has been literally killed by massive steel products.  tex-lock Bicycle locks are the result of years of expertise in product design with technical textiles.
layer by layer: function and design
The patented design of the tex-lock bicycle locks is unique. Each layer of the textile composite fulfils a very specific function and thus protects against attacks with bolt cutters, fire or saw. The balance between material usage and requirements in practice, is optimally tuned and has been extensively tested. In the 2.0 version the saw resistance has been significantly improved. We see DIN SPEC 60016 as the quality standard, which was developed especially for textile protection.
saw resistance
The sawing resistance is guaranteed by a hardened metal core inside.
cutting protection
Bolt cutters and blades are repelled by the special molecular structures of this functional layer.
fire protection
Proven in firefighting and fire protection, these fibers withstand maximum temperatures.
optics
The soft textile cover can be designed in a variety of colour combinations.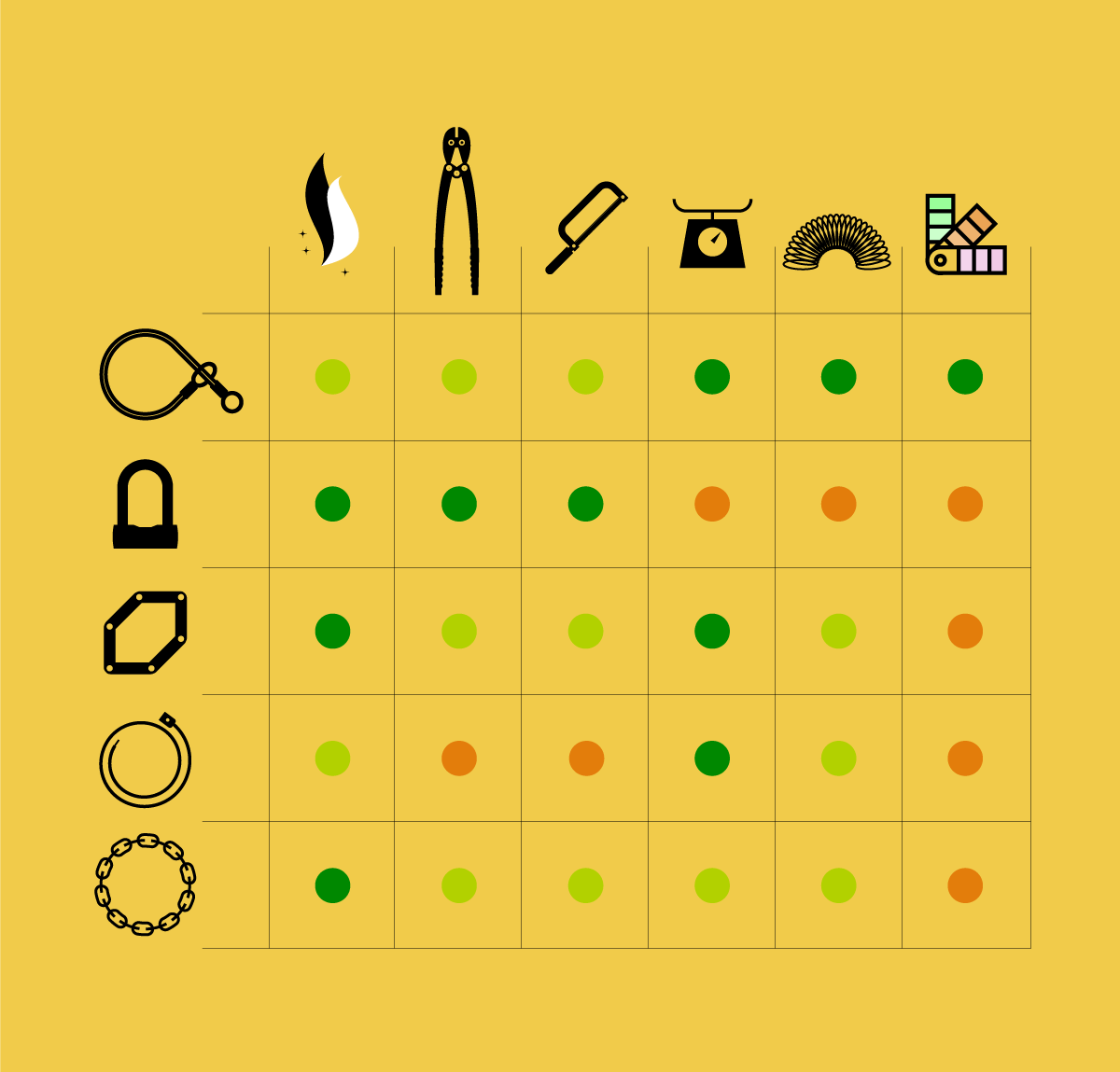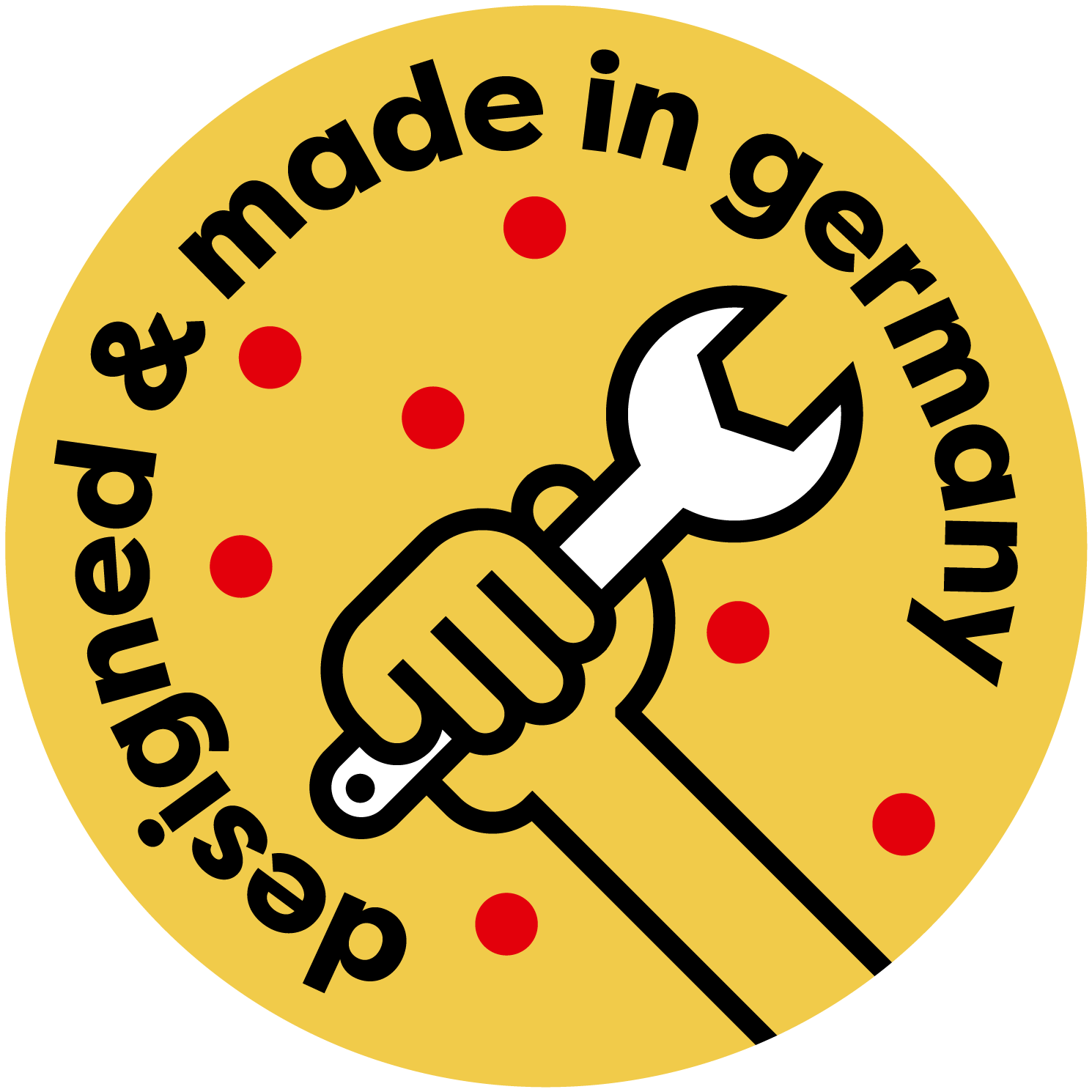 benefits compared to conventional locks
The tex-lock is convincing in comparison to other bicycle locks due to its high flexibility and its beautiful colour and shape. It meets the security requirements of conventional locks, but stands out from them due to its special materials and unique design. In combination with the corresponding shackle locks U-lock or X-lock the tex-lock eyelet offers optimum protection. The tex-lock mate plug-in extension can be used with standard frame locks.
certified according to ART*2
Products of our eyelet X/U Series, consisting of tex-lock eyelet and the compact U-lock or X-lock shackle locks, are certified according to ART*2. Bicycle locks with the ART seal of quality are only approved by the ART Foundation after comprehensive mechanical safety tests. The Foundation recommends that you always connect your bicycle with an ART*2 category bicycle lock. tex-lock is one of the lightest locks in this category.